Fire has been an asset to the Human species for thousands of years. The ability to effectively manage and manipulate fire has led to many great life enhancements such as heating, cooking, smoke signalling, and the managing of landscapes.
However, it can become extremely dangerous and damaging to people, infrastructure and the environment when it isn't managed carefully. 
One of the most important aspects of health and safety and responsibilities as an employer is preparing for the event of a fire. Ensuring the safety of those within the premises and the nearby surroundings is a top priority.
Just this last year, there were over 182,000 fires last year in both homes and businesses, 7,160 non-fatal casualties and 253 fire related deaths.
Promoting a culture whereby employees understand the importance of fire safety in the workplace will help you to prepare for an emergency. This will also encourage employees to voice when they suspect a potential risk, allowing you to take preventative action. Fires can occur at any time but most can be prevented. Find out how Banner Fire can help you plan for and prevent a fire below.
Fire Safety Regulations
Who Is Responsible?
In both the prevention and event of a fire, those responsible include employers, landlords, owners or a person in control of the premises such as a building or facilities manager. These key people are deemed as the 'responsible person' and have a duty of care to their employees or those who live or work within their premises.
Responsibilities
The responsibilities of the responsible person include:
To carry out regular risk assessments of the premises and notify staff or their chosen representatives of any identifications

To put in place and maintain appropriate safety measures

To plan for emergencies

To provide information, safety instructions and training to staff
This helps to ensure that adequate measures are taken to prevent the event of a fire and reduce the risk of injury and death.
Identification Of Potential Hazards And Triggers
The first step in fire prevention is to undertake a risk assessment to identify potential hazards and triggers that could result in an emergency. This is a requirement of the HSE before anyone is allowed to work on the premises.
Hazards can include:
Overloaded or defective plug sockets

Cooking appliances

Heating appliances

Combustible materials and flammable liquids placed near heat sources

Cigarettes, lighters and open flames
Fire Prevention and Fire Emergency Evacuation Plans
A fire prevention plan documents all of the potential hazards that you have found in your risk assessment and details the appropriate safety protocols to follow during a fire. Putting a fire prevention plan in place can significantly reduce the extent of damage that a fire can cause and help to avert one from breaking out in the first place. 
A fire emergency evacuation plan details how you and your staff, throughout the building, can exit in a safe and appropriate manner. This plan also documents the arrangements for calling the fire brigade and where emergency equipment and first aid supplies are stored. By planning ahead, this will allow your team to respond efficiently in an emergency.
Commercial Fire Safety Training and Awareness
It is detrimental to the safety of the staff and business if your employees aren't educated on potential fire hazards and safety protocols. A lack of knowledge is dangerous and can lead to casualties. The more people know, the less likely a fire will occur. 
All staff should be trained on both the fire prevention and emergency evacuation plans or have access to these documents for review. It is also essential that they understand following these plans and procedures are imperative to the safety of themselves and their co-workers. To further this, make sure that fire preventative devices are correctly labelled and easily located throughout the building. 
Failure to comply with commercial fire safety regulations can result in large fines for your business. The best way to prevent a fire is through education, regular PAT testing of your electrical devices and the installation of fire safety measures and procedures.
Fire Safety Solutions
There are many ways to stop a fire in its tracks. Here is our fire safety checklist of preventative measures that can and should be implemented throughout the workplace.
Fire Alarms
The installation of a fire alarm within the workplace is a legal requirement to ensure early fire detection and provide warning to members within the building. These systems also allow you to contact the emergency services quickly and every second counts.   
It is a legal requirement to carry out a fire drill at least once a year, but it is advisable to carry these out more often to ensure that the fire alarm is regularly maintained. The results of your fire drill need to be recorded as part of your fire safety and emergency evacuation plans.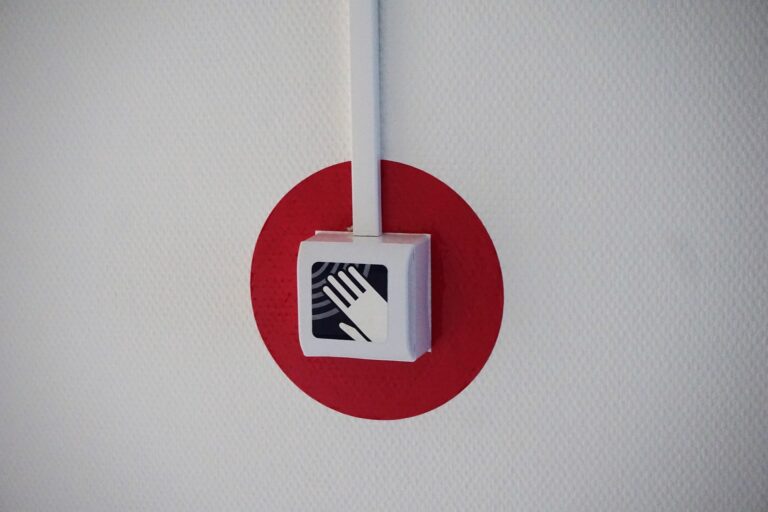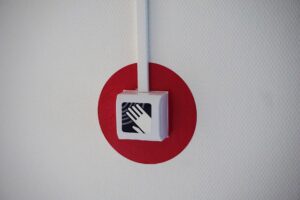 Fire Sprinklers
Fire sprinklers help to prevent the spread of a fire by extinguishing them as soon as they have been detected. There are many different types of fire sprinklers and each one is built to complement the infrastructure in which it is housed. The spread and power of these systems extinguish a fire in the most effective manner. 
You should have fire sprinkler servicing at least twice a year and the level of maintenance is subject to the type of system that is installed.
Fire Extinguishers
Depending upon the type of fire extinguisher you have installed, it is a legal requirement to replace them every 5 to 10 years. These should also be serviced after installation to ensure that they are working properly. It is crucial to the safety of your staff and workplace that your fire extinguishers are serviced annually by someone with relevant BAFE qualifications to ensure they are in working order.
Emergency Lighting
The installation of emergency lighting helps to guide your staff to their nearest fire exit, allowing for safer movement and provides a clearer route when planning your emergency evacuation. Function testing of your emergency lighting should take place every month to ensure the signs are properly illuminated. Thorough testing should take place at least once a year.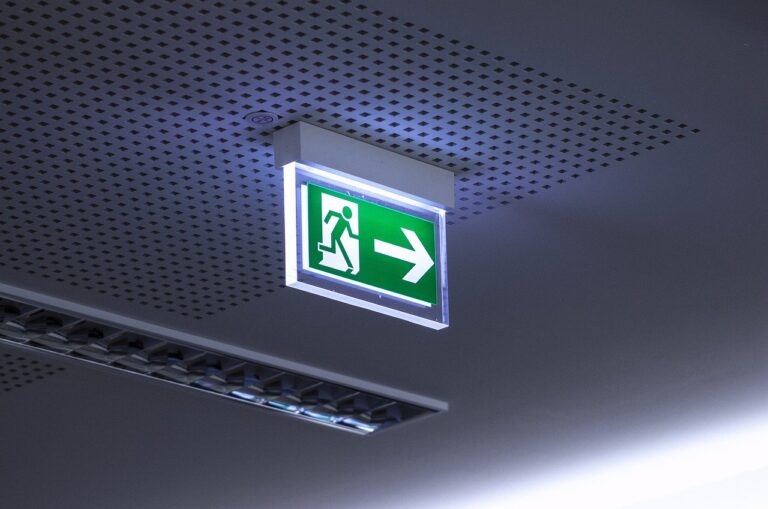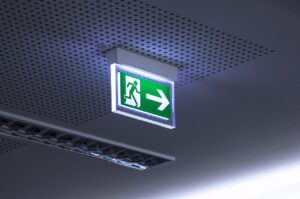 Fire Doors
Fire doors are a legal requirement in most commercial buildings, most standards of accommodation and are sometimes required in larger singular dwellings. They should remain closed at all times except when being used to exit the building during a fire. Fire doors should also automatically close or lock once opened. 
The implementation of fire doors are imperative to preventing the spread of a fire. These doors are very resistant, prolonging the time it takes a fire to burn through and also act as a barrier against the spread of toxic smoke.
How Can Banner Fire Help You?
We think it's time to get commercial fire safety sorted. If you're looking to ensure the safety of both your staff and premises, Banner Fire has the solution for your business. We offer a complete range of fire prevention and protection measures for both industry and commerce. 
If you need further assistance or advice on the solutions available for your premises, we'll be more than happy to provide you with an assessment and a quote. To talk to a member of our friendly team, please get in touch today by calling us on 01902 700 620 or emailing sales@bannerfire.co.uk.